Landlord-tenant disputes can lead to so many complications for landlords. For one, even if you aren't at fault, you can gain a reputation for being difficult to deal with. Think of your tenants as customers as well: Even though they're not always right, it can't hurt to build a mutually beneficial connection with them so that even if you may come across some conflict in your business relationship, you can part ways without hard feelings or them feeling like they have to smear you and your rental to other people.
If you want to find success in the real estate industry, then you need to learn how to have a good rapport with your tenants. Here are some easy ways to create a healthy and mutually beneficial connection with them.
Respect their rights under the law
Consult with your real estate lawyer to learn more about your future tenants' rights under the law and how you as a landlord can respect and uphold them. Here are some examples of their rights you need to know:
The federal Fair Housing Act states that landlords may not discriminate against potential tenants based on their gender, religion, national origin, race, familial status, ethnicity, or disability.
Every tenant has the right to a habitable house or apartment. This means that your rental needs to be free from hazardous conditions, like terrible wiring, holes on the floor, lack of clean and running water, and others.
The laws on security deposits may vary from state to state, but most states have laws that require a limit on how much a landlord can collect and how soon it needs to be refunded once the lease is over. Check your state laws to ensure that you're not violating any of your tenant's rights in this area—the last thing you want is to not comply with these rules and for your tenants to find out before you do.
Your tenants have the right to privacy. Just because you own the house or the building, it doesn't mean you have free reins to just enter the property without permission or do surveillance on them without their consent.
These are just some key rights your tenants are entitled to. Other laws would vary based on the state you live in, like who is in charge of the repairs should something break in the property. Talk to your lawyer more about your legal responsibilities as well as your own rights so that you can establish the proper boundaries needed to build a healthy landlord-tenant relationship.
Keep your communication lines open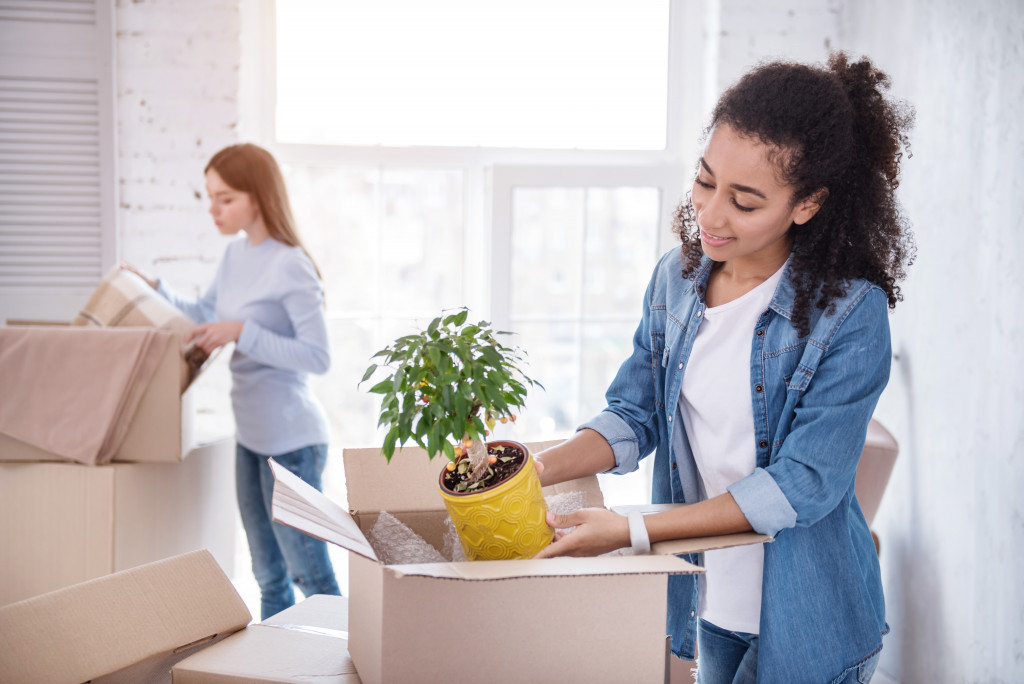 While you don't have to be best friends with your tenants, they need to know that your lines are always open should they have any questions about the rental agreement, changes in maintenance policies, rent payment expectations, and other emergency maintenance requests. Good and open communication can help manage expectations on both sides, and you can help avoid unwanted surprises that can tarnish the relationship. A tenant handbook might be a good way to set the rules as early as possible.
Consider offering a longer tenancy
More often than not, barring some unique circumstances like a tenant planning on leaving the state or the country soon, most tenants want a sense of security—a feeling like they're in their living space for the long haul. If you find a tenant that has a solid rental history and income, there's no reason why you shouldn't allow a longer tenancy for them.
Keep investing in your property
One of the best ways to build a healthy and mutually beneficial relationship with your tenants is by ensuring that you keep your property well-maintained every season. This can look like the following:
Adding some essential smart tech tools like lighting solutions, smart entertainment devices, home appliances, blinds solutions, security cameras, smart door locks, garage door openers and gadgets, voice-activated products, and others can help increase the value of your home and can help your tenants save money on utility costs.
Being on top of areas in the home that need upgrading or fixing before they become bigger problems later on.
When a tenant reports a problem, don't take your time in addressing it. Let them know you are already finding ways to fix it and communicate promptly if the solution takes a bit of time.
Building a good rapport with your tenant is good for your reputation but also the well-being of both sides. Lay down your expectations, listen to theirs, and find ways to create healthy boundaries—and you can be sure to find good tenants who will be with you for the long haul.