Many businesses have yet to digitize fully, meaning they are missing out on opportunities to improve efficiencies, save money, and reach new customers.
According to a study by McKinsey, businesses that have digitized reported revenue growth of five percent or more over the past three years, compared to just one percent for those that have not. In addition, businesses that digitized saw their profits increase by two percent or more, versus a 0.4 percent profit decline for those that didn't.
The benefits of digitalization are clear – improved performance and competitiveness – and businesses should prioritize staying ahead of the curve. However, one issue with digitalization remains: it can be challenging to know where to start.
There are many ways businesses can digitize, from automating processes and improving customer service with chatbots to developing an e-commerce platform or tracking data with analytics tools. It can be overwhelming to decide which digitalization tactic suits your business. Still, luckily, there are some key areas you can focus on that will have the most significant impact.
Customer Relationship Management
Customer Relationship Management (CRM) is essential for businesses because it helps manage and track customer interactions and data. Companies can use this information to improve customer service, marketing, and sales. CRM systems can also help businesses identify opportunities and trends, leading to increased profits.
Many businesses find CRM systems essential for managing customer interactions and data. The system allows businesses to keep track of all customer interactions, including emails, phone calls, chats, and social media interactions. This data can improve customer service by identifying common issues and complaints and addressing them quickly. You can also use the data to improve marketing efforts by understanding customer demographics and preferences. Additionally, you can use the data to enhance sales efforts by understanding what products or services customers want.
Overall, CRM systems provide a wealth of information companies can use to improve business operations. The data collected can help businesses better understand their customers, leading to more efficient marketing, sales, and customer service efforts. Onboarding the software can be a significant investment, but it is worth the effort for businesses that want to stay ahead of the competition.
Digital Marketing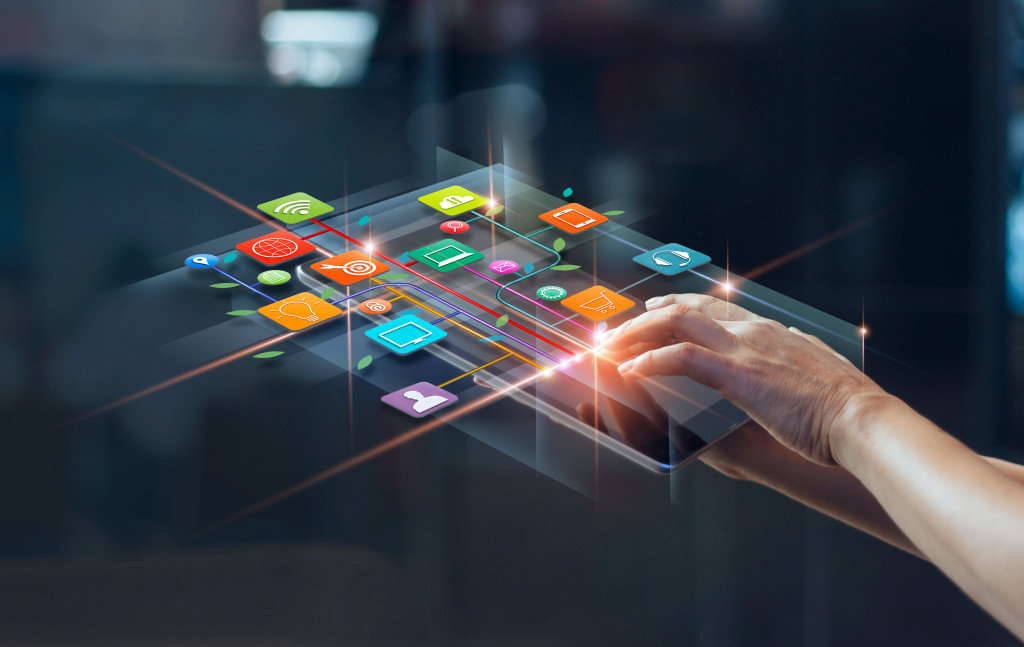 Digital marketing entails all marketing efforts that use an electronic device or the internet. Businesses use digital channels such as search engines, social media, email, and other websites to connect with current and prospective customers.
Digital marketing is essential because it allows businesses to reach a larger audience with less effort. It is also more cost effective than traditional marketing methods, such as print ads and television commercials. Additionally, digital marketing provides more accurate data than other marketing techniques, allowing businesses to track results and ROI more effectively.
There are many different types of digital marketing, but some of the most common include search engine optimization (SEO), content marketing, and social media marketing. SEO is optimizing a website to rank higher in search engine results. Content marketing entails creating and distributing high-quality content to attract and engage customers. Social media marketing uses platforms such as Facebook, Twitter, and LinkedIn to build relationships and interact with potential and current customers.
Overall, digital marketing is essential to any business' marketing strategy. It allows companies to reach more people with less effort while providing accurate data to track results. Companies should focus on SEO, content marketing, and social media marketing to create a well-rounded digital marketing strategy.
Security
Businesses must always consider security risks for any upgrade or new technology. Any business handling customer data must protect that information from cyberattacks. The first step is to have a secure website with an SSL certificate. This ensures that all data transmitted between the website and the user's browser is encrypted.
Another way businesses can protect customer data is by using a Virtual Private Network (VPN). VPNs encrypt all internet traffic, making it difficult for hackers to intercept data. Additionally, businesses should use two-factor authentication (2FA) to secure their assets. 2FA requires users to confirm their identity with a code sent to their phone or email before being able to log in. This makes it more difficult for hackers to gain access to accounts.
Commercial alarm system monitoring services are also essential upgrades for any business. Alarm systems can detect intruders and notify the police, helping to prevent break-ins. Additionally, companies should consider installing security cameras to deter criminals and help authorities identify them if a crime happens.
Overall, security is a significant concern for any business handling customer data. There are many ways to protect data, including SSL certificates, VPNs, and 2FA. Additionally, businesses should install security cameras and alarms to deter criminals.
Final Thoughts
Technology is constantly evolving, and businesses must adapt to stay ahead of the competition. Upgrading systems and digitizing processes can be a significant investment, but keeping up with the latest trends is necessary. The first step is to assess which areas need improvement. Once priorities are set, businesses can begin investing in new technology and software.