Brick-and-mortar businesses can be tough to market. Unlike online ventures, you have limited access to a wide range of potential customers. You're also competing with other brick-and-mortar stores in your area for their attention. But don't worry—there are still plenty of great ways to effectively market your business and get the word out about what you have to offer. Here are a few tips to get you started:
Consider An Establishment Makeover
95 percent of consumers agree that a store's exterior appearance is important and can influence their perception of the business. That's why even a minor makeover to your establishment's exterior can have a significant impact. So, consider sprucing up your storefront to ensure that it's visually appealing to potential customers.
You can start by adding a coat of paint to the outside and replacing any worn or outdated signage. If you don't have the budget to create new signage, you can opt for an alternative option, which is using steel stencils. This type of stenciling is durable, cost-effective, and allows you to customize your brand's message. Doing so is a budget-friendly way to make your storefront stand out from the rest. Other ways to give your establishment a facelift include adding window decals, power washing the exterior and sidewalks, and keeping up with landscaping.
By making an effort to keep your store looking its best, you'll be able to create a great first impression and entice customers to come in.
Trust Word of Mouth & Referrals
Word-of-mouth marketing is one of the oldest and most effective forms of marketing there is—and it's still as powerful today as it was decades ago. This strategy is a passive form of marketing that requires no effort from you other than providing exceptional customer service and a great product or service. When customers are satisfied with their experience, they'll naturally share their experiences with friends and family, which can result in new customers for your business.
But you can also make an effort by encouraging your customers to spread the word by offering loyalty rewards, discounts for referrals or even just heartfelt thank you notes for their support. This approach can help you build a loyal customer base that trusts your business and is willing to recommend it to their loved ones.
Also, don't forget to take advantage of reviews and ratings. Encourage customers to leave feedback about their experience on review sites, social media, and your business website. This feedback boosts your credibility and lets potential customers know you are trustworthy, reliable, and deliver a great product or service.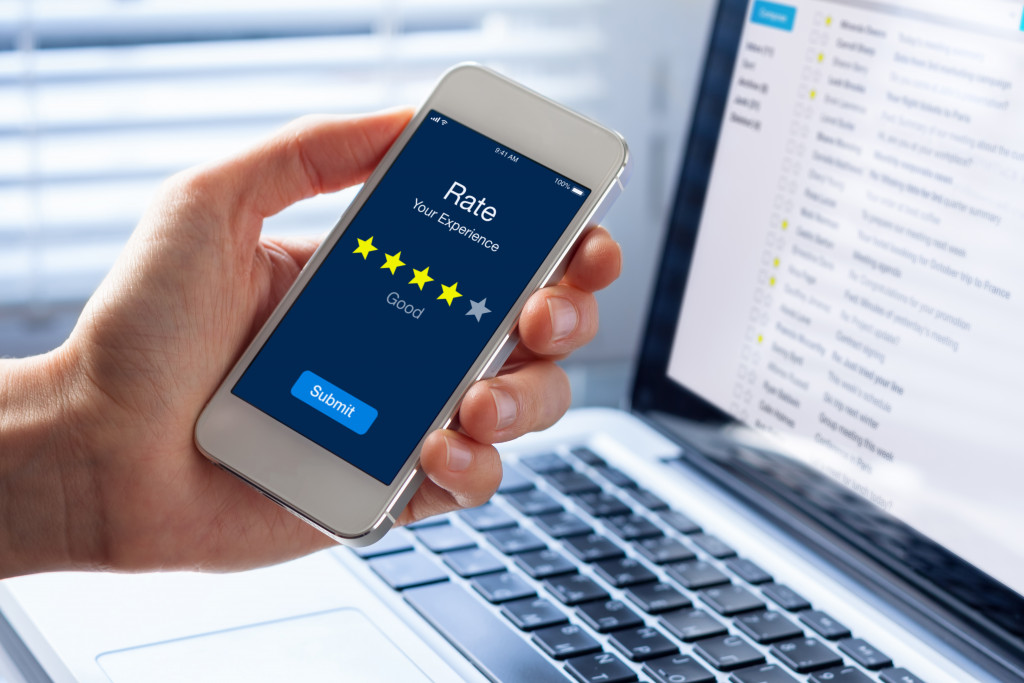 Invest in Local Advertising
Advertising locally is helpful when marketing a brick-and-mortar business since your geographical area often limits your customer base. Local advertising allows you to target customers in your area and those who may be visiting or on vacation.
Look into local print publications like newspapers, magazines, or flyers that might be able to reach potential customers in your area. You can also invest in radio or television ads if your budget allows it (but remember that this will likely require extended contracts than other forms of advertising). And don't forget about digital advertising opportunities like Google Ads or Facebook Ads targeting people in your area who may be interested in what you offer.
Whichever avenue you choose, keep track of how each ad performs so that you can adjust your strategy accordingly. This simple step will help you get the most out of your budget and understand what works best for your business's unique needs.
Get Social
Social media is an incredibly powerful tool for marketing a business these days, and it can be beneficial for brick-and-mortar establishments. So, it's only natural to leverage the power of social media in your marketing strategy.
Take advantage of platforms like Facebook and Twitter to engage with users in your community and let them know about promotions, events, specials, etc., that you may be running at any given time. You can also use social media as a platform to respond quickly and efficiently to customer inquiries or complaints—which is vital when maintaining good relationships with existing customers and attracting new ones.
However, be careful not to overdo it with your social media marketing. If you're too aggressive, you can easily turn people off and scare them away instead of enticing them.
Marketing a brick-and-mortar business doesn't have to be difficult—as long as you know where and how to focus your efforts. With the above tips in mind, you'll be able to effectively reach new customers and maximize your revenue, thus helping your business succeed in today's industry.