There is no doubt that consumer evaluations are essential when selling a product or providing a service. Most of the time, potential customers seek comments and suggestions on services and goods from various sources, including peers, family, and even strangers. And throughout our history, word-of-mouth marketing has always been a pillar for business success.
Having that said, can you imagine that only a tiny percentage of consumers post honest reviews or evaluations? More so, most comments are also unfavorable, since that's when most customers believe it's necessary to make their opinion known.
We understand that consumers are looking for information. But with the current mindset of consumers, our target market might face difficulties in discovering the details most businesses want to show. How can you promote a healthy product or service review as an entrepreneur?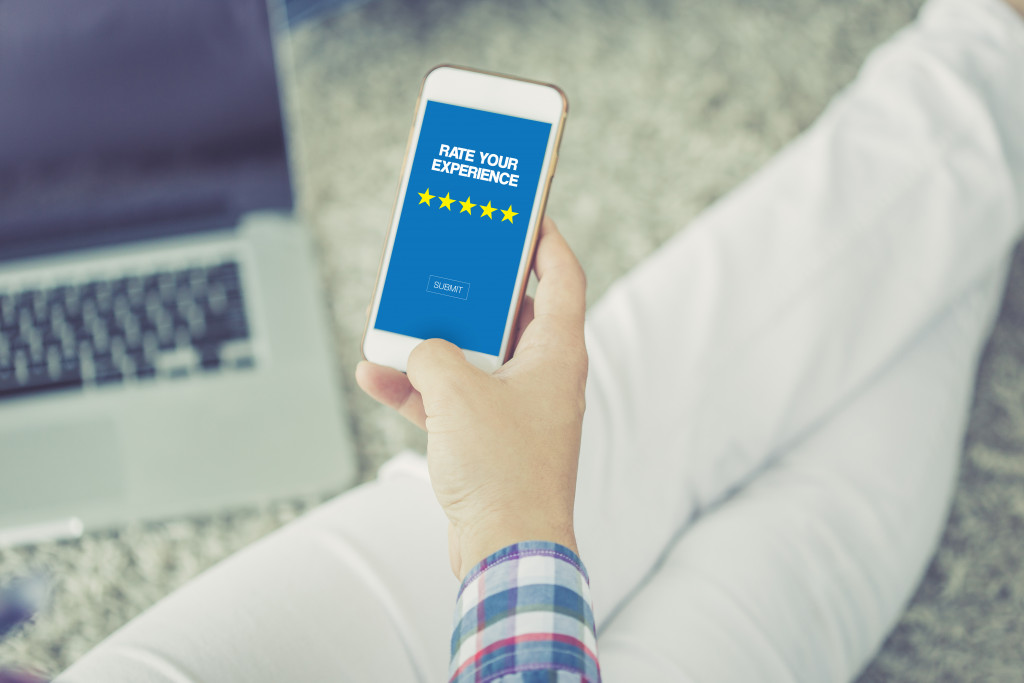 Why Reviews Matter
The digital age has made sharing of information easily accessible. More so, there are even applications and programs that enable us to check all you need to know about a specific item and get instant feedback. It helps those who want to hear what others say about the business and brand.
Reviews are beneficial not just to clients but also to a business's entire online presence. User reviews are experiencing growing influence on search engines, and they have the potential to improve your ranking in these searches, particularly in local listings.
According to reports, customer evaluations often raise the click-through rate to your page. They are utilized to support your geographic listing, which is why they frequently improve your local search rank.
Boost Ranking With Feedback
Before anything else, you must ensure that your profiles on major review sites are comprehensive. Once you've completed your credentials, you'll need to plan how to build customer interactions that will entice them to submit reviews and become brand ambassadors.
Here are a few suggestions that you can start implementing right away:
Ask for It
Do you solicit feedback? You can request a review through your web page, email, or customer services, as simple as it sounds. Perhaps you want to take a more conventional approach. In that case, you can send your clients a postcard to request their comments and suggestions.
It's astounding to find out how many businesses don't even ask their consumers for feedback or recommendation.
Set an Example
You'd be surprised how many consumers are unaware of the crucial reviews for companies nowadays. Make a one-pager or a how-to instructional that explains how to leave comments and where they can submit their thoughts on their recent experience with your company.
However, ensure that the steps you'll provide are up to date. Using archived websites can help in many ways, particularly in figuring out the need to update your instructions. Some businesses tend to change their platform, and customers find it challenging to locate the proper place to submit their feedback. Having a record of the previous appearance of your platform can help you compare between changes.
Make the Effort
If it is not mandatory to automate the procedure, why not compose a personalized email requesting a review? Many clients now appreciate that human touch, mainly when conducting business online.
You can also opt for tools and applications. It's an inexpensive and terrific method to streamline the process for your clients. Although it is a passive technique, a straightforward approach is still commendable.
Incorporate a Review Area
Do you have a physical store? Why not put up a review kiosk with a computer where visitors can leave their feedback? However, be aware that specific review sites can disqualify you if you post reviews from the same internet address.
If you worry about this roadblock, many outsourcing solutions will help you secure your network and set your connections to become untraceable.
Offer Incentives and Discounts
As a last resort, you can offer incentives and promotions to customers who will write a review about your business. Sometimes, it takes this kind of approach to motivate them to respond and get your rightful review. But be wary of your ethics when it comes to this tactic.
It's best to enforce a neutral position, and you must not make the incentives contingent on favorable reviews.
Respond to Reviews
When you receive a poor review, reply publicly and resolve the issue. It demonstrates that you are attentive and interested, leading to additional input. When you receive a favorable review, make sure to express your gratitude.
We can look at organizations that do it effectively and teach us a thing or two in marketing. The same holds for consumer reviews. You can use these strategies in your company to help you earn more experience in the future.