With remote learning becoming increasingly popular, more and more students are turning to online tutors for help in their studies. Statistics show that there are currently more than 225,000 tutors in the US. These are then categorized into different demographics like gender (65.9 percent are women), age (average tutor age is 41 years old), salary (San Francisco, CA gives the highest at $37,507 average), and other details.
Demographics aside, what makes an excellent online tutor? Here's an overview of the traits and techniques that make a successful online tutor.
Effective Use of Online Tools
With online tutoring, you can efficiently work from the comfort of your home and set flexible hours around your other commitments. Before getting start
Finally, if there are any sites or services where you would like to advertise your services as an online tutor, be sure to read up on their terms and conditions before signing up.
Patience and Flexibility
Online tutors need to be patient with their students. Converting complicated concepts over the internet can be challenging, and tutors must understand when students don't understand something immediately. Tutors should also have flexible teaching methods—what works for one student may not work for another, so being able to adjust is critical.
Flexibility with your hours is also essential. Commonly, most students are in different time zones than their tutors, so there are sure to be variations in the online schedule.
Clear Communication Skills
Clear communication skills are essential for online tutoring since much of the instruction will take place over video chat or email. Good verbal and written communication skills are necessary to explain complex topics in simple language that students can understand. An excellent online tutor can communicate instructions clearly and provide constructive and encouraging feedback.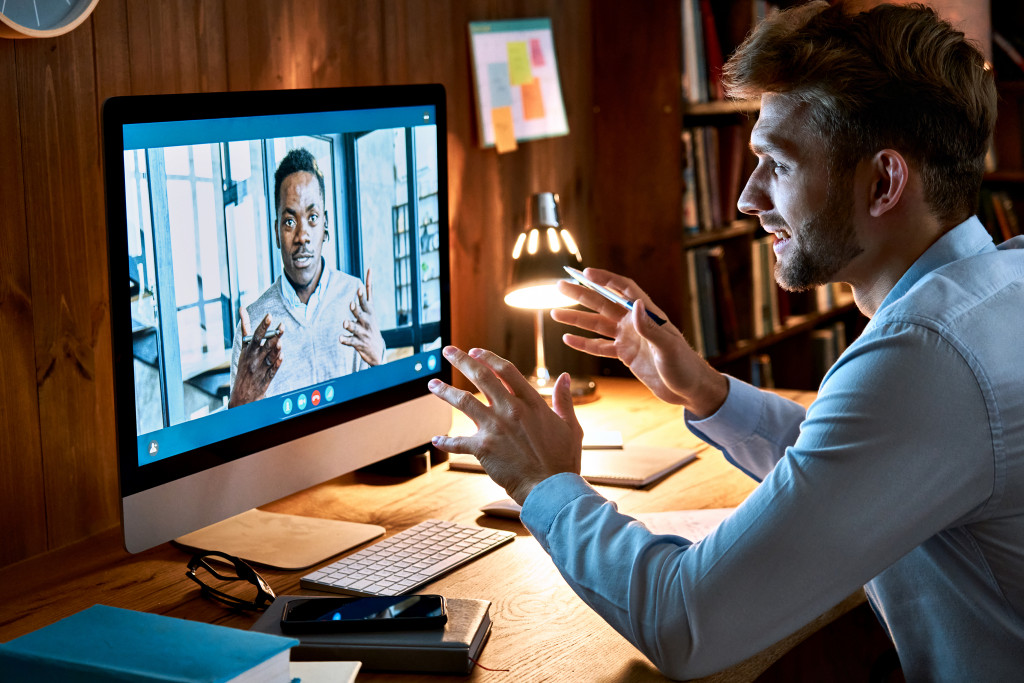 Above-average Tech Requirements
The correct technical requirements are also essential to convey ideas and explanations. Firstly, tutors must have a stable broadband connection to ensure a smooth transfer of information during lessons. They will also need headsets with a microphone and headphones integrated into one device so that both the tutor and students can communicate clearly. To maintain a thriving digital tutoring environment, make sure your additional equipment includes a webcam for visual demonstrations and a document scanner or printer to help print out worksheets or other documents for easier viewing. Prospective tutors need to consider their technical setup before starting their job to make the task of teaching smoother and more efficient.
Meanwhile, most tech-related organizations have already embraced online learning as the norm. One company is Microsoft, which already includes general online learning technical specifications as part of its database.
Knowledgeable About Their Subject Matter
The most important quality an online tutor must have is knowledge about their subject matter. An online tutor must thoroughly understand their teaching material to effectively guide their students through it. Knowledgeable tutors can provide explanations, answer questions, and provide helpful resources beyond just what's on the page.
Although some may not list academic requirements as part of their process, strict qualifications are always familiar, particularly for a better-than-average online tutoring company. These organizations require tutors to be fully-qualified teachers with extensive experience with schools, curricula, and children, and their backgrounds must be thoroughly checked. These qualifications ensure that the children receive the best education support from the best people.
Online tutoring is an effective way to provide students with personalized instruction and guidance in their studies. It is also a convenient and flexible way for educators to teach students in different time zones and schedules, allowing them to learn from anywhere at any time.
Key Takeaways
Being a successful online tutor requires more than just knowledge about a subject—it also requires patience, flexibility, good communication skills, and the ability to adjust your teaching style depending on whom you are working with. A good tutor should also have an enthusiasm for their subject matter that encourages students to explore further and engage with the material on their own time—ultimately leading them to success! You could make an excellent online tutor if you possess these skills.