The year 2020 was filled with challenges for businesses in a variety of industries. The spread of the coronavirus caused a nationwide shutdown. It hit many businesses, especially independent companies. In fact, the American Bankruptcy Institute reported many bankruptcy cases throughout the year.
But every cloud has a silver lining; some companies made a fortune, thanks to the pandemic. Health and fitness have become a big concern among people, so they return to fitness centers as restrictions are lifted. The market size of the fitness industry is estimated to reach over 32 billion US dollars. Therefore, running a juice bar or health food business will be an excellent investment.
Another sector that made a great impact, as well as revenue, is software as a service (SaaS). SaaS companies that became wealthy during the pandemic were always focused on making work accessible from anywhere. That's why they didn't face much trouble. Platforms such as Zoom, Slake, Clockify, Box, Okta, became huge support systems in pandemic to work efficiently.
1. Zoom
It is an American communication technology company founded in 2011. It's a cloud-based software that provides video telephony and online chat services. As the pandemic surged, millions of people were forced to stay and work from home to stop the infection. Virtual communication was the only way through which one could stay connected with their team and family members. Zoom became highly popular. The daily users spiked by 200 million in March, which was 10 million in December 2019. The company marked a grand success during the pandemic with a profit of $671 million, up by $22 million in fiscal 2020.
2. Slack
Slack is a messaging application for a business that helps connect with people and provide the necessary information. Slack has witnessed constant growth since the pandemic as it helps to work as one unified team even while staying at home. In October, Slack had 12 million active users. Slack CEO Stewart Butterfield said in a conference that what matters is paying customers. The company had over 130,000 paying customers in the quarter, which increased by 30% over a year.
3. Okta
Okta allows access to the company's software with one login. The key feature includes its adaptive MFA, which provides strong authentication across all applications. In simple words, it is a cloud-based software which verifies and secure the identities of companies & customer before they access to websites. The CEO of Okta says that the customer part is growing faster than the workforce as the pandemic surged. It impacted the growth, and it's expected to reach $200 million in revenue this year.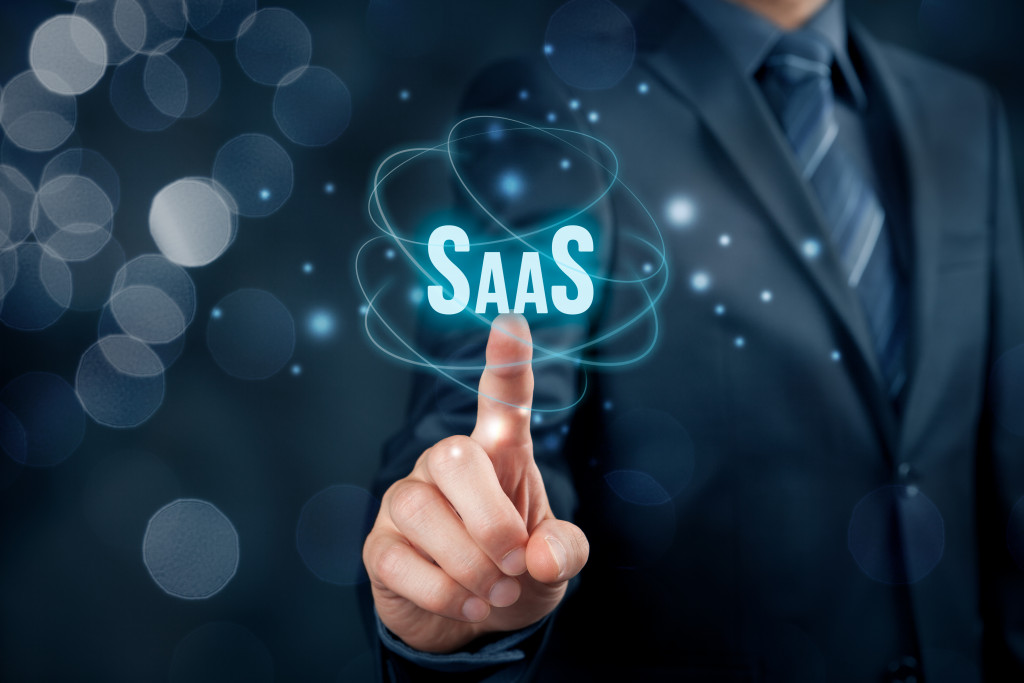 4. Salesforce
It is one of the best customer relationship management companies. It helps in marketing, sales, commerce service, and IT teamwork. As remote work was the new normal, it was difficult for the companies to engage with their customer. Customer satisfaction is the main motive of Salesforce. It helped other companies to engage the customer by focusing on building trust. It also uses AI to prioritize human connection. The stock of Salesforce has jumped by more than 75% from the start of the pandemic.
5. Box
Box develops and markets cloud-based content management, collaboration, and file-sharing tools for businesses. As the pandemic spread, these tools included a better integration box with video conferencing zoom and a way through which users could leave annotations digital documents stored in Box that others could access during video conferencing.
 6. Clockify
It's a time tracker and timesheet application. It helps you to track work hours across the project. Users can track the unlimited project as the application is free. Using this application, you can invite the whole team. They can log the time and track the time spent on tasks, customer, and internal projects. This is an application through which you can make track of company employees even when working remotely.
7. Shopify
Shopify is a commerce platform. Anyone can set up an online store using Shopify and can sell their products. Merchants can also sell products in person with Shopify. If you want to sell products online, on social media, or in stores, you can do it on Shopify. It allows virtual meet up with the partner and many more. During the pandemic, many people use the platform to grow their businesses.
The outbreak of COVID-19 taught us that no matter what problem arises, things always get better for people who stick up to the situation. Since  SaaS companies make it easier for people to perform tasks easily, they'll make money no matter the situation. The software drives towards digitalization and will continue to walk towards a better future even after the pandemic.