According to Common Thread, the global value of the beauty industry—made up of color cosmetics, skincare, and fragrance—ballooned from $483 billion in 2020 to $511 billion in 2021—which means that not even a global pandemic could put a stop to its growth. We can attribute this growth to the rapid expansion of products and brands through social media and other digital platforms and consumers' willingness to pay more for higher quality products.
Then, it is no surprise that so many aspiring entrepreneurs want a piece of this incredibly lucrative pie. From influencers to mainstream celebrities, there is no shortage of popular people who want to start their own beauty empires. Thanks to this boom, it almost feels impossible for aspiring entrepreneurs to dream big for their own brands.
When beauty companies are a dime a dozen, brands need to find ways to stand out. Here are some ways to effectively market your beauty brand on social media this 2022.
Partner with a tried and tested agency
It's understandable that not every beauty brand start-up can afford to invest in a marketing firm, which is why you can pick and choose which service or solution you need most at the moment. For example, suppose you need to get your brand out there in your community. In that case, the easiest way is to enlist the help of an agency that specializes in SEO so that the customers in your area can immediately be led to your website. They can help you get your website or webpage found, and it begins with your link showing up as the first result on Google. Do not underestimate the power and results of dominating the results of search engines—it's one of the fastest ways to generate leads and boost your sales.
From there, as your business grows, you can expand your partnership so that they can also start creating your other content and even manage your social media channels. It's a worthwhile investment, especially if there's no one in your team who specializes in digital marketing.
Get ahead of the trends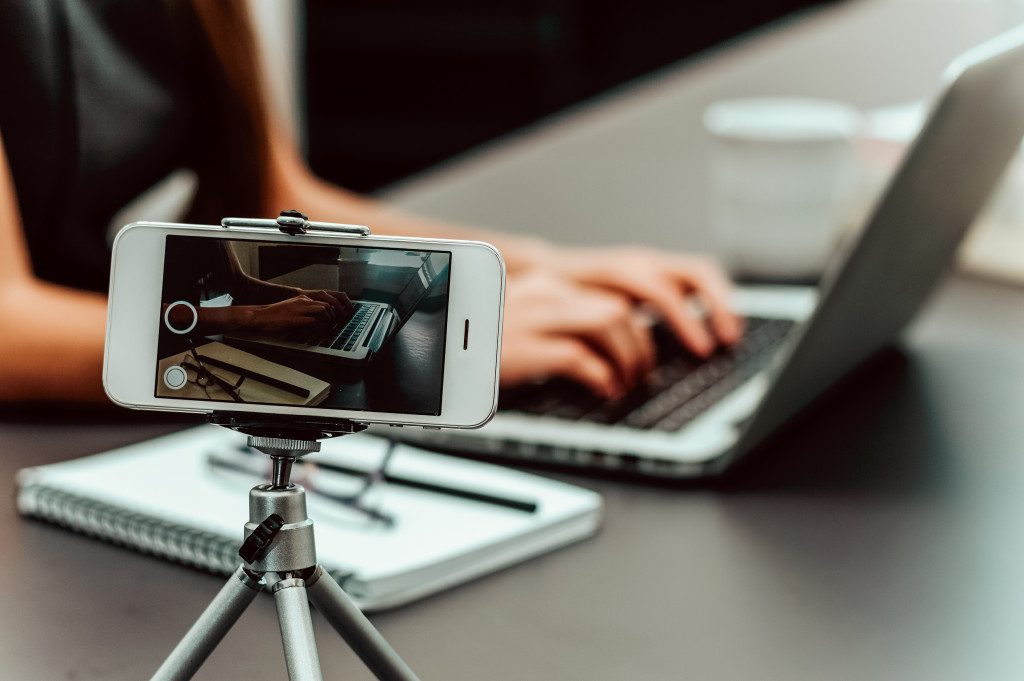 Listen: The last thing you want is to use slang or other Gen Z-related trends that are so 2021. Trends come and go, and in a fast-paced world like 2022, where everyone is on their phones, people have shorter attention spans than ever before. Because of this, you need to get ahead of what's trendy before they even dominate Tiktok and Instagram. Here are some examples of potential aesthetic trends that may emerge this 2022:
Instagram Reels and short-form videos will continue to be a trend and one of the biggest ways brands will try to grab their target audience's attention.
The '90s aesthetic will continue to dominate, thanks to pop stars and influencers constantly using them.
For beauty products, content that helps viewers relax will also be a massive trend. We all need it while we contend with a pandemic.
To stay up-to-the-minute on trends, make sure to have a member of your team spend some time on Tiktok, Twitter, and Instagram so that you can have a good grasp of what your target demographic is currently fascinated by. It will help you avoid the "fellow kids" curse, and being on trend will come off so much more organic if you are constantly immersed in the culture.
Use a hashtag that highlights your loyal customers
There is nothing like user-generated content to help your audience feel like they are genuinely part of the community. It's not about building a parasocial relationship, per see, but it's all about making them feel like their voice is what matters most. Re-post their pictures using your products, or invite them to create tutorials using them. It will help make your brand seem more relatable and down-to-earth, and it will inspire your audience to post more of their content using your products or services.
Utilize analytics to know what type of content gets the most engagement
Luckily for us, Instagram offers tools like this for free. You would see the types of posts that gain the most engagement from your followers, and you can then replicate that post so that you can keep growing your engagement and followers.
Lastly, don't forget to create a compelling story behind your brand. Anyone can start a makeup, skincare, or fragrance brand, but not everyone has your voice, story, and background. Share a bit more about who you are, and share your heart with the world, so that you can create a distinction in your brand and set it apart from others. Good luck!