Events management has always been one of the most profitable and in-demand industries. But, it is also notorious for heavy workloads, irregular work schedules, and high input costs. Thus, if you are a person with limited finance, starting an end-to-end event management firm might prove to be difficult.   But, there is also the option of starting a business focusing on a particular niche in event management. You can choose business options such as birthday event decor, wedding video company, stage show setups, or cocktail parties, to name a few.
In this blog, we have focused on the event decorating business, a crucial element for any event's success. We have collated information such as business registration, opportunities, investment, business strategies, and other aspects to help you get started.
The Factors to Consider for an Events Decor Business
Before you start your business, there are certain things related to business operations that you will need to consider and analyze.
Business registration
You will need to register your business per local and federal laws. You will need to choose and register your enterprise's name, logo, business address, office address, and contact information. Depending on your business type, whether LLC, corporation, partnership, or a private limited firm, you will need to submit the necessary details and documents. Business registration is very straightforward if you do it correctly.
Item costs
Like most businesses, setting up an events decor business will require an initial investment. You will need to decide your business's size and list the items that you will need. You can either choose to buy these items or find a supplier who can rent them as and when needed. If you want to keep your investment cost low, you can choose the hiring model instead of purchasing the items outright.
Office space
Events decor business requires minimal office space. A medium-sized office will be more than enough to have a reception and waiting area and a personal cabin. You can also convert your home into an office space at the start of your venture or if you want to save on your office rental expenses. However, you might need to invest in a warehouse to store the decoration materials. You can choose a location that is slightly far away from your office if it is cheaper. The location of the warehouse won't impact your business.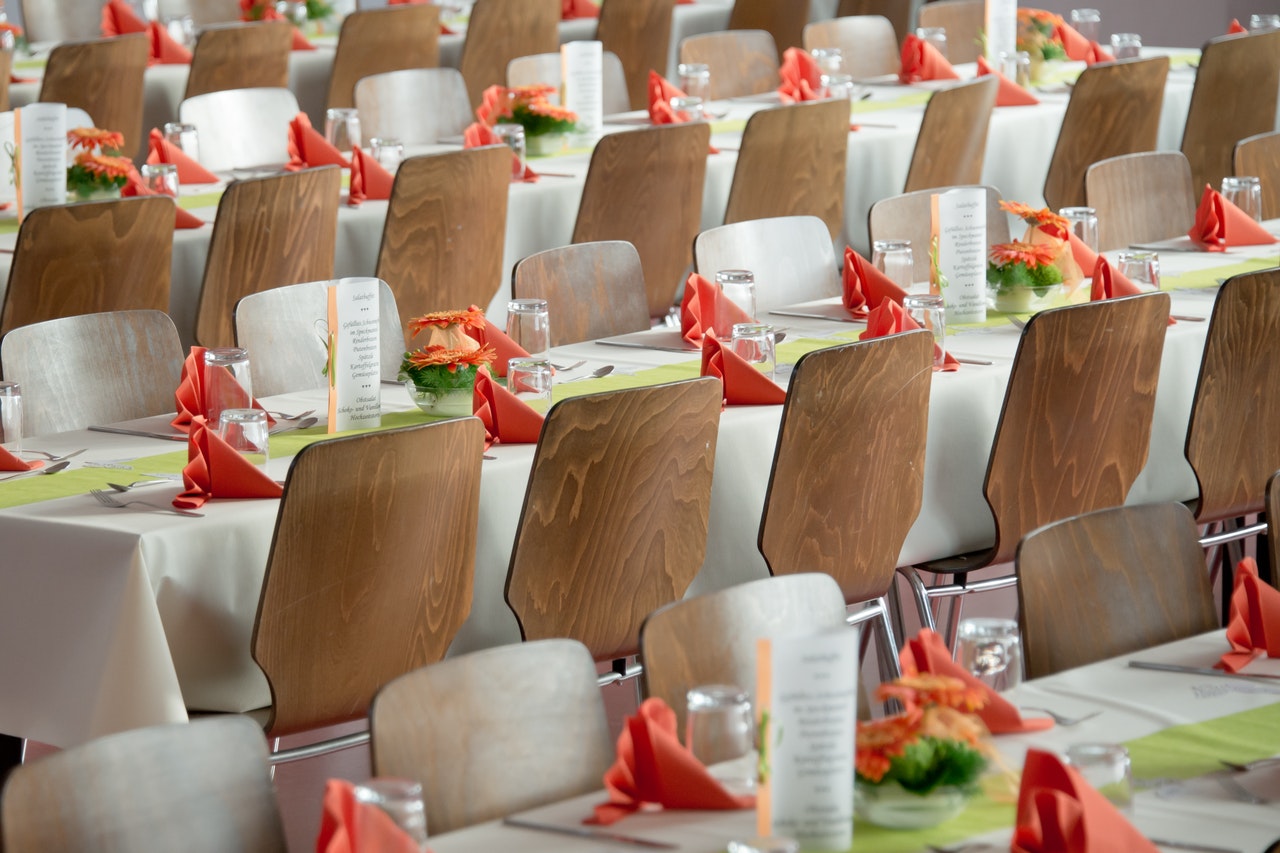 Labor
This is one of the most critical aspects that you will need to focus on. An events decor business has a huge labor requirement. Additionally, the business model is labor-intensive. Without the right and adequate labor, you won't be able to provide customer satisfactory services. The laborers you will hire must complete the decoration on time and without any compromise on quality.
In addition to labor, you will also require other professionals such as an accountant, manager, and office receptionist. In the beginning, you can take on multiple roles, but as your workload increases, you will need to hire professionals for every role.
Marketing
You can choose traditional marketing, digital marketing, or a mix of both to advertise your business. For traditional marketing, you can advertise your services in print, look for references, or rely on word of mouth marketing from previous clients. For digital marketing purposes, you will need to promote your business online.
Various digital marketing strategies that you can adopt include listing your business on Google My Business, Search Engine Marketing, Running Online Ads, and SEO. You will also need to create a website to increase your business' reach online and for digital marketing purposes. You can start with local marketing, targeting potential customers in your area, and then slowly scale your business and expand and operate on a state level.
Building a portfolio
Once you have completed several projects, you can start building your portfolio to showcase your capabilities and onboard new clients. You can have photos and videos of the events as proof of work. In the beginning, you can even take up some minor projects, such as decorating for your friend's birthday party, for free in exchange to use the photos for your portfolio. You can use the portfolio to climb up the success ladder and bag bigger clients.
We hope that this blog will help you get started on your business journey. But, in the end, customer satisfaction and networking will help you in the business's growth. Thus, make sure that you provide the highest quality of customer service and support and maintain a high contact circle that can bring new clients without much effort.