Everyone has a favorite season and a hated season. It's certain that not all people like winter because of the number of clothes you have to wear to combat the cold, but you have no choice but to roll with it. This is just temporary, and you can have as much fun as you want while waiting for spring.
Winter is the perfect season for bonfires, staying indoors, and warm beverages. But you don't have to be inactive just because the weather is cold. There are still activities that you can enjoy with your friends and family that can make the entire season worthwhile. But to do your favorite outdoor activities, you need the appropriate amount of clothing to shield you from the cold. You'll also need basic equipment for winter sports. First, you'll need layered clothing for when you go outside. And if you're going skiing with your children, you can get them ski pants like the Spyder kids ski pants to give them an extra layer of protection.
After getting all you need for winter activities, here are some outdoor and indoor activities that you can partake during winter:
Have a Bonfire with Your Friends
Staying warm during winter is a must because your body loses heat faster during this time of the year. You can make staying warm fun and worthwhile by having a bonfire with your friends. You can enjoy a warm cup of chocolate while eating s'mores while huddled around a bonfire, telling one another stories. You can do this at your house or at your friend's, whichever is convenient.
A bonfire is a great way to bond with your friends because people slowly open up as the nighttime comes closer. You'll grow closer with one another even more because opening up requires trust from the other person.
Ice Skating
This is probably the most popular activity in the winter. You can go to an ice skating rink or a frozen body of water such as a lake and bring your ice skates to skate. Just be cautious of where you skate because the ice might break, and you'll harm yourself. If you don't know how to skate, this can be the perfect opportunity to learn how. Bring a friend or two with you to teach you how to skate.
In addition, you should never go skating alone so that you can rely on someone in case of danger. Stay within each other's sight at all times.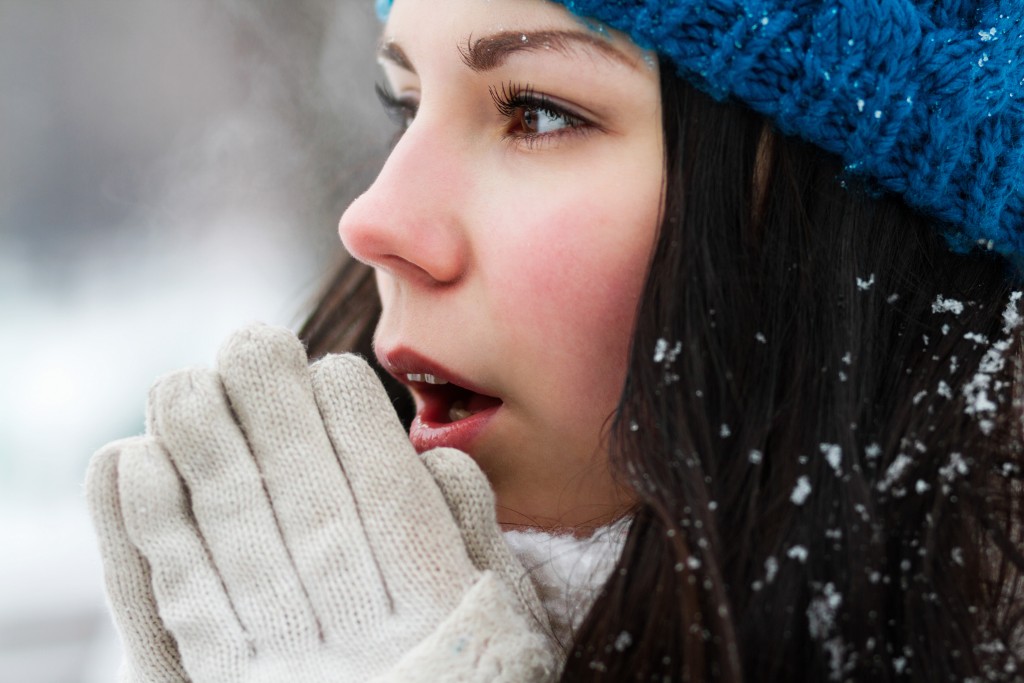 Snowball Fight
Winter is nothing without snowball fights. You can have a snowball fight anywhere as long as you have snow. But it is much better if you do it in your yard to reduce the risk of hurting others. Aside from a snowball fight, you can make a snowman as well. These activities make for a good bonding activity, which is good for you and your friends.
Submerge in Natural Hot Springs
What better time to submerge in hot springs than during the winter? Submerging in hot springs can bring in much-needed heat to your body. It's the perfect contradiction to the cold weather. If you don't know where the closest natural hot springs are, you can look them up on your preferred search engine.
Submerging in hot water can do wonders for your skin, especially if you have skin conditions such as eczema, psoriasis, and acne. Plus, it relaxes your mind and relieves all the stress you are experiencing.
Bake Goods and Make Warm Beverages
Fun during winter does not constitute outdoor activities only. You can still have fun indoors, such as baking goods and making warm beverages. It's fun to make something out from scratch and enjoy it while surrounded by your friends or family. You can find many recipes of what you want online, so you don't have a reason not to be productive indoors.
Aside from baking, you can also cook your favorite dishes. This is an opportunity for you to improve your skills in the kitchen. That way, you'll learn a basic life skill you'll bring with you for life.
Find Fun Indoors
Activities need not be outdoors for you to have fun. Indoor activities such as movie marathons, cooking, baking, and reading are enjoyable, especially for introverts who do not want to go outside. But this doesn't mean that you'll be staying indoors throughout the winter. Go out once in a while and hang out with your friends, so you don't become a homebody. Go to coffee shops, movie theaters, the mall, or any other place where you can talk and update each other with what you are up to. You'll be surprised at how your friends easily improve your mood.
Winter might be the cold season, but you can still have fun from it. You can spend time with your kids outdoors or stay huddled indoors. The choice is yours.