While Microsoft isn't best known for its laptops and mobile devices, the Surface Laptop lineup does manage to go above par and stay within most people's recommended list because it checks off all necessary criteria. And, for the most part, the Surface Laptop 4 is many people's go-to choice for a general-purpose laptop that gets the job done from simple office tasks to maybe even some light editing.
However, in recent developments, Microsoft just launched a new update to the Surface Laptop 4, now featuring Ryzen processors, giving customers a choice to choose between an Intel or AMD platform. With that said, we can expect later versions and models of the Surface lineup to feature future Ryzen processors, providing AMD's mobile chips an opportunity to go head to head with Intel on more devices. So, today we'll be going over how this Ryzen adoption will help the Surface Laptop 4 and any other relevant implications.
The Surface Laptop 4 Was Already A Good Laptop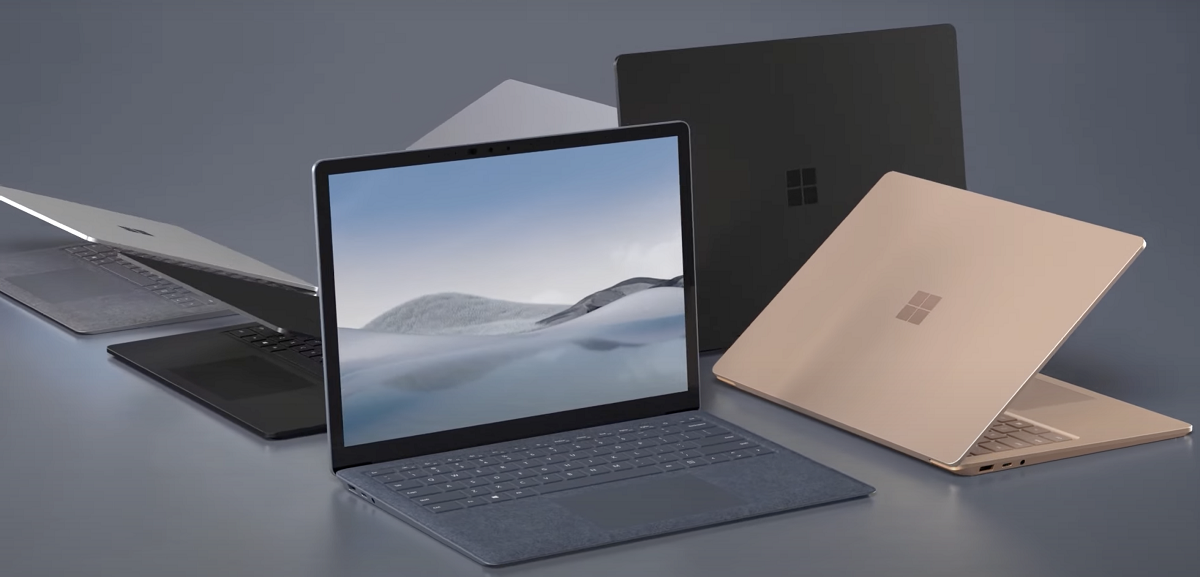 We can all agree that the Surface Laptop 4 was nothing to scoff at; it still remains a decent general-purpose laptop that can do pretty much anything you throw at it, except for heavy workload operations. Plus, the Surface Laptop 4 featured Intel's latest processors, and while AMD has managed to take the spotlight, Intel's numbers and performance are not something we can't acknowledge.
Lightweight And Stylish Design: People love a minimalist design, as proven by the growing success of Apple MacBooks and their customer's continued patronage for the platform. And, if there's something that the Surface Laptop 4 definitely brings to the table, it's the lightweight and stylish look that never gets old. In contrast to the bulky features of gaming and editing laptops, the Surface Laptop 4 is a mobile device you can hand-carry with ease when going to work or traveling in your luxury motorcoach.
Comfortable Keyboard: A bad keyboard or one that's uncomfortable to use is what makes or breaks a laptop for many people, and it's one of the reasons why the Surface Laptop 4 remains a strong contender. While it may not boast the best of the best specs, it compensates with a comfortable keyboard that's perfect to use when on the go.
Competitive Battery Life: One huge issue that a lot of people have with laptops is experiencing a mediocre battery life, and it can be very annoying when you're crunching on a deadline only to be interrupted by a low battery prompt. In the case of the Surface Laptop 4, while it's not equipped with the best battery the market can offer, it's very competitive and can last long with an average workload.
Ryzen Solves Previous Disadvantages
Two of the most notable disadvantages that previous reviews on the Surface Laptop 4 were the lack of a discrete graphics card and a noticeable drop in performance when compared to other laptops at the same price point. However, with the adoption of Ryzen, AMD's mobile processors solve and alleviate these issues, elevating the Surface Laptop 4 to a new standard.
AMD Radeon Graphics: While we aren't technically receiving a discrete graphics card, Ryzen APU features AMD Radeon Graphics that are far more powerful and capable when compared to their Intel counterpart. And, despite AMD shining the spotlight on their newest CPUs, their built-in graphics has been steadily improving and can match a lot of previous-gen GPUs per frame.
Better Performance: It's long been the fact that AMD has taken the crown from Intel in terms of performance, and while Ryzen mobile chips still have some catching up to do, you can expect better performance in a lot of your productivity applications. You will receive a much smoother experience, whether it's editing photos or maybe even some light gaming on the side.
However, It Only Features Ryzen 4000 Series
The chink in this latest Surface Laptop 4 launch with Ryzen is that it only features the Ryzen 4000 series and not the latest mobile processors of the Ryzen 5000 series. And, while the Ryzen 4000 series processors do offer great performance, it can't compare to Intel's latest processors that are available on the configuration of Surface Laptop 4. Therefore, we are technically missing out on a lot of potential performance and are investing in previous-gen components at current-gen prices.
Is It Worth It Now?
Overall, while the adoption of Ryzen is a good step forward, we don't recommend getting the Ryzen version of the Surface Laptop 4 unless it's the only one available. It's more worthwhile to get the latest Intel processors for your money because you'll be getting the current-gen expected performance. With that said, once Microsoft releases Surface Laptops with more recent Ryzen processors, these will be an excellent deal for the price.